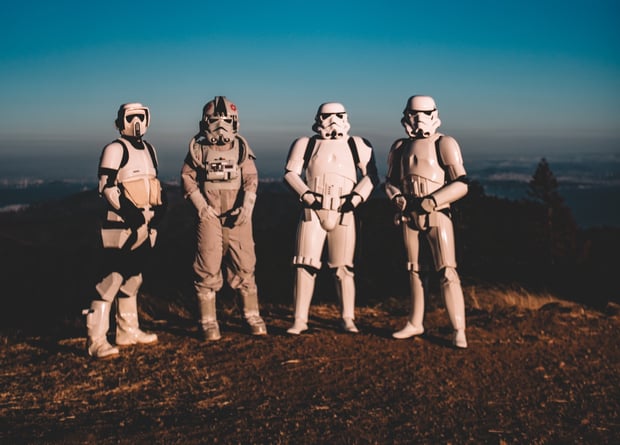 What happens to teams when a major disruption like the COVID-19 pandemic hits the global economy in a massively accelerated timeframe?
Suddenly everything has changed: the horizons are turned around, and a world envisioned only by futurists and visionaries is playing out in real time on data terminals, social network feeds, and television screens.
Almost overnight, teams need to shift radically away from silo thinking as fashion houses scramble to convert production lines to make surgical masks, automotive companies to produce ventilators, and brewers and perfume house to make hand sanitiser. Although teams will play a key part, collaboration is at the heart to a swifter service and not only within departments, companies, industries but within wider systems.
The new possible — when the reaction to COVID-19 has been assimilated into a new normal, it won't be just a return to the "before", as the pandemic response is accelerating several transformative processes that might be hard to reverse —
from the expansion of governments' role in the economy to the adoption of remote working protocols. But it is also unlikely to be a completely different world from the pre-pandemic: There are parts of the fabric of society — from long lived infrastructure to complex regulatory frameworks — which are difficult to change fast.
A McKinsey paper on Challenges and Opportunities in the Post-COVID-19 World- presented to World Economic Forum in Davos last year identified the following team challenges. The sample size was 20,000 team members in Q2 2020.
Key findings
Leadership needs reinvention toward transformation
Transformation is the new gold standard, but leaders are currently not well-equipped. 74% of team members want their managers to demonstrate a leadership style focussed on long term change and strategy.
The future is flexible
The world is ready for "hybrid working" as companies and employees call for greater long-term flexibility. 51% office / 49% remote is the optimal model of working. So, you will see your team less often, thus each contact is vital.
Universal appetite for mass up-skilling and mindset thinking
Accelerated digitisation reinforces the re-skilling imperative. 69% of people want more digital and soft up-skilling post pandemic.
There's a new trust equation
Employers need to regain trust and workers now expect them to "reset normal" – more than any other institution. 80% of employees believe their employer is the most responsible for ensuring a better working world after the pandemic.
Teams need to unlearn old ways and embrace transformation, and Xenergie Teams services help them to create new mindsets, up-skill, increase flexibility and start to transform.