Advanced Diploma in Organisational Culture Transformation
Develop your role in evolving human organisational systems. Become an accredited systemic consultant and reimagine the untapped potential within yourself and your organisation(s). Prepare now for the future that is arriving already.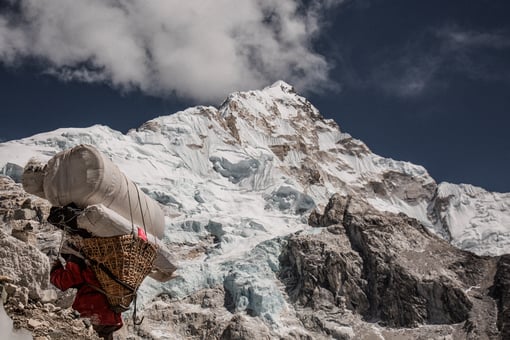 About The Course
About The Course
Whether you are a transformation leader, consultant, board member or simply rethinking your role for a change in life, shifting your approach for a changing world is essential.
The challenges of today require a steep learning and change curve and an ability to process and work with a far deeper and broader range of inputs and attention to outputs, notably those relating to human system dynamics. Learning to work with this in a coherent, meaningful, timed and structured way is vital, to have impact and influence, and to work safely and productively, building capability in others, at scale, and to be recognised as a trusted partner.
CONSIDERATIONS
Addressing this learning curve requires both an inspiring programme of learning and a space that is deeply meaningful, stretching in its progression and well contained (psychologically safe). Processing it also takes time, and is best enjoyed and achieved in good company with people committed to a similar journey, with learning that you are able to integrate into your role right away.
APPROACH
Xenergie's Advanced Diploma in Sytemic Culture Transformation offers this opportunity. It is a deep and broad professional action learning "process" for people in a wide range of roles. It suits those who have an ability to hold complexity and would like to develop themselves and their role in new ways, beyond theories, into the realities and practice of systemic thinking and approaches. It is a substantial programme where you are invited to reflect and see the world from a fresh perspective, examine your own impact, and learn/apply a new toolkit. It provides a unique and inspiring personal development space, delivered in digestible and restorative modules that will fit in with your schedule.
PHILOSOPHY
The learning integrates latest thinking from a range of theorists with the practical experience of Xenergie's 20 years of consulting work in this field. As a learning organisation, we continuously build on this experience, developing communities of practice and applying thinking to the growth of our own organisation. The golden thread of our approach is the multi-faceted and integrated approach to "midwifery" of transformation - a finely woven tapestry of organisation development with team and leadership development, wellness, innovation, business strategy, futurology and design thinking. Participate in thought leadership, reflect on your own experience and generally feel energised and enlightened, in a supported and clear space.
HOW IT WORKS
The full programme is in 7 modules across 4 movements. You can select to sign up for the full programme or per movement in the stages described below. We are running cohorts in Australia/Asia Pacific; UK & Europe and USA as groups form.
Movements 1-3 Launching the Quest - Core Frameworks
HAVE I THE TIME AND INVESTMENT?
At first, participants often wonder if they can find the time, or if it is the right time. Given the challenges of today, the opportunity cost of not rethinking time is a crucial factor to consider. The economics of this investment are proven by previous participants - this course is an important threshold that delivers massive value and transformed outcomes.
APPLICATION PROCESS
Undertaking this programme is an important commitment from you and from us, so ensuring we have a good fit is important. Here are the steps:
1. Register your interest with us and we will send you full details of the programme.
2. If you would like to move to the next stage, we invite you to complete an application form to tell us about your prior experience, purpose and interest in the programme and we will follow up with more information. A registration fee of €80 will apply (non-refundable). We will then contact you to book a "role consultation" meeting with one of our Faculty. Here you can also discuss how any prior learning may be recognised, and any financial constraints.
3. On acceptance of your application, you will then be invited to join a welcome meeting with your cohort and to complete the financial contracting with the Xenergie admin team.
Registration Interviews now open for 2021 intake.
Talk to Xenergie.
Please contact us if you have any questions about this course or you need a point in the right direction.